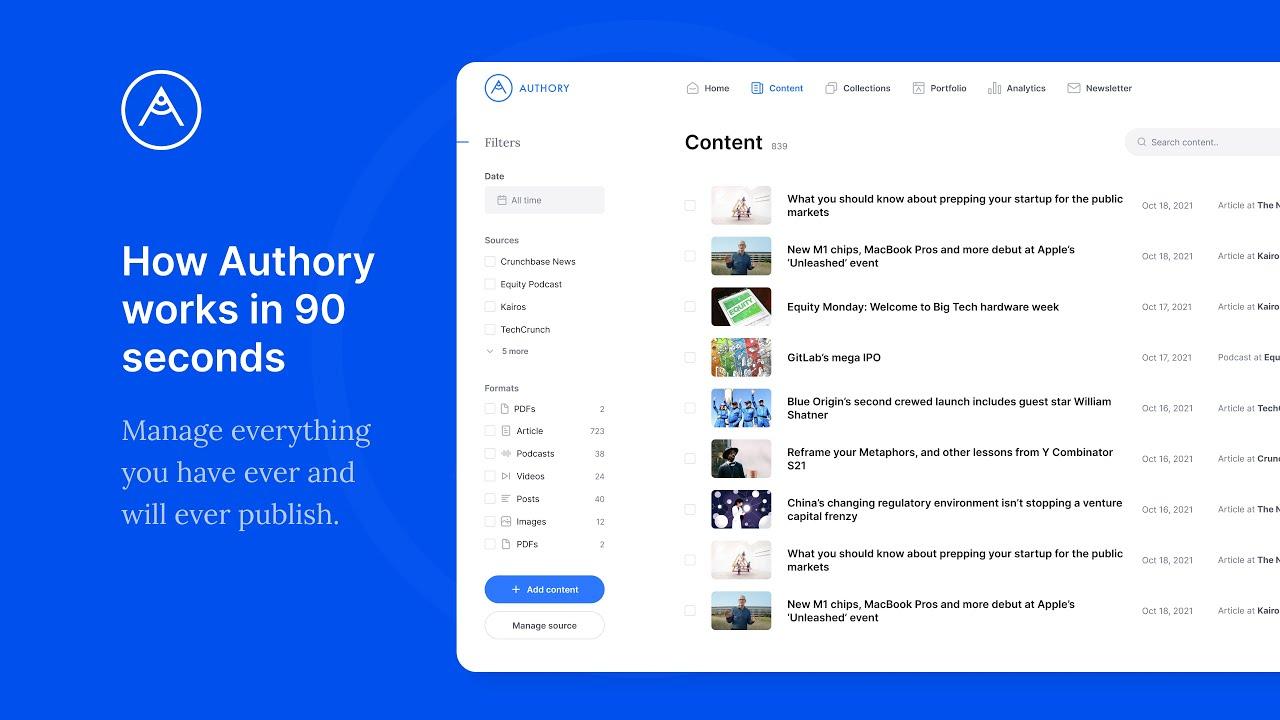 Authory is an automated platform that brings together all your content from social media, blogs, videos, and podcasts. It saves you hours of manual work each month by automating all the tasks that are important after your content has been published. With Authory, you will be able to find, export, and import your content from anywhere in the world, and build a brand over time.
The Authory platform is a new way to create your own publishing brand, automate your workflow, and make your content accessible to your readers. The platform includes a suite of tools that can help you find your own content, import it, and schedule it. It's a one-stop platform that can help you start your own business or even get an audience to your content.
If you've ever felt frustrated by the amount of time it takes to manage your content, the number of tools necessary to do so, and the sheer number of things you have to keep track of, you're not alone. And as we take on more and more projects and increase the number of things we publish, managing our content can be quite a hassle. That's why we've been working on creating a platform that automates the process for us.
Made for extraordinary content creators. Made for you!
Authory is the perfect solution to automate many of the chores that come with creating content, leaving you with more time for the work you love.
We are helping 1,000s of customers every single day to make the most out of the content they create. Learn more about why we are doing this and what drives us.
VISIT OUR WEBSITE  🌐 Authory.com
Learn more at: 🔗 zigi.be/authory