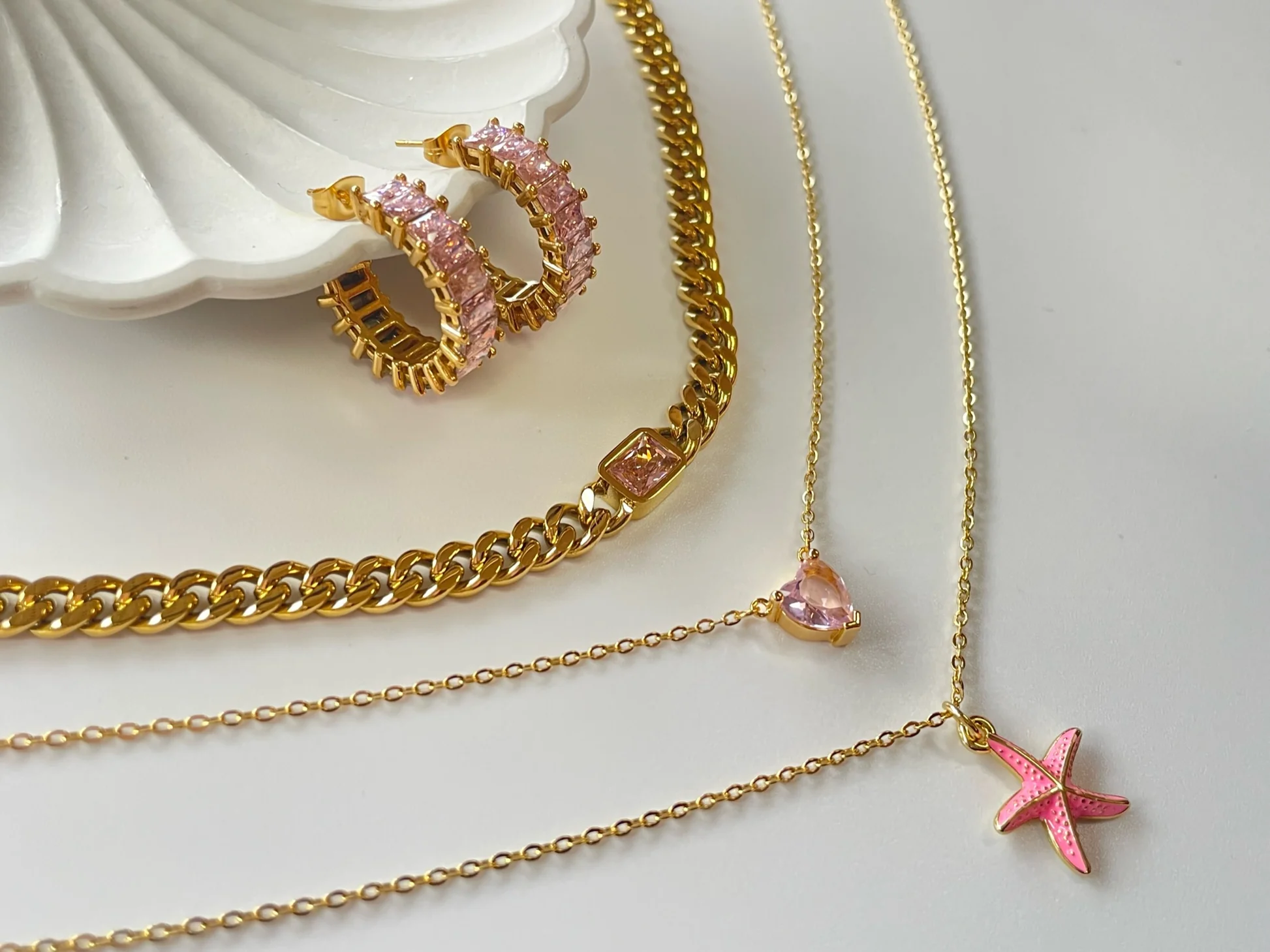 Jewelry has always been a source of happiness for people, whether it be for special occasions or as a way to express personal style. At KC Chic, they understand this sentiment and aim to provide their customers with the best and most unique collection of jewelry. As a family-owned small business, KC Chic Designs has built a reputation for delivering high-quality stainless steel necklaces, bracelets, earrings, rings and more.
Antonio and Klarisa Crespo, the high school sweethearts from Tampa, Florida, who own and operate KC Chic Designs, have a passion for creating jewelry that is both fashionable and affordable. Their love for the craft started as a hobby, but has since blossomed into a thriving business. With years of experience and a keen eye for design, the couple has become known for their attention to detail and commitment to quality.
One of the standout features of KC Chic Designs is their use of stainless steel in their jewelry. This material is not only durable and long-lasting, but also hypoallergenic, making it safe for people with sensitive skin. The jewelry is also easy to care for, requiring minimal maintenance to keep it looking its best. Additionally, stainless steel is a sustainable material, which aligns with the company's commitment to environmental responsibility.
KC Chic Designs offers a wide range of jewelry, catering to all styles and preferences. Their collection includes delicate and minimalist pieces, as well as bolder statement pieces that are perfect for special occasions. The jewelry is designed to be versatile and can be dressed up or down depending on the occasion. With such a diverse collection, KC Chic Designs truly is a one-stop-shop for all your jewelry needs.
What sets KC Chic Designs apart from other jewelry companies is their commitment to customer satisfaction. The Crespos take pride in providing exceptional customer service, ensuring that each customer feels valued and heard. Whether you're shopping online or in-store, the KC Chic Designs team is always available to answer any questions you may have and help you find the perfect piece of jewelry.
In conclusion, KC Chic Designs is a family-owned small business that has built a reputation for providing high-quality and unique jewelry pieces. The Crespos' commitment to quality, design, and customer satisfaction has made KC Chic Designs a go-to destination for anyone looking for beautiful and affordable jewelry. If you're in the market for a new piece of jewelry, KC Chic Designs is definitely worth checking out.
VISIT OUR WEBSITE  🌐 Kcchicdesigns.com
Learn more at: 🔗 zigi.be/kcchic